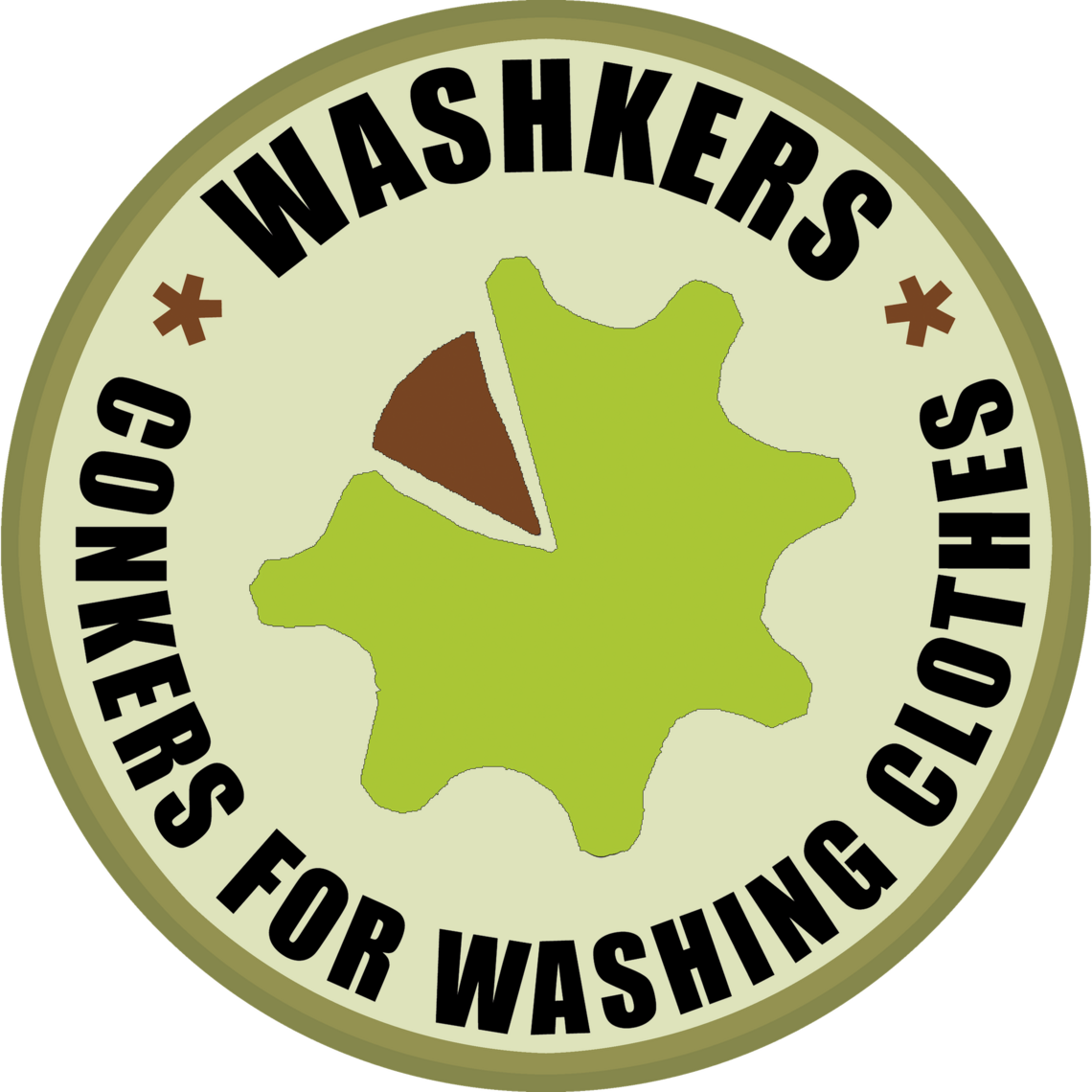 The most green way you can wash your clothes
I am known as The Watercress Queen online, has been teaching people for the last four years how to wash their clothes using conkers.
Although everyone loved the idea, many people found it too difficult to be able to prepare the conkers themselves, and if they did many did not prepare enough to last the whole year till the next conker season.
Many , many people asked if they could buy some ready to use, it seemed sensible to see if it could be turned in to a saleable product, without moving away from our core principles.
Working out how to chop and dry conkers in bulk, took a few experiments to get right. Now with my son Robbie we have perfected our methods, and love working together intensively during 6 weeks of autumn to 'gather the harvest' and prepare them for sale.

New Forest Aquaponics cic has now launched Washkers - conkers for washing your clothes.
How do you use them?
It takes just 40 grams of the chopped and dried conkers soaked in 500 ml of hot water for 30 minutes to provide two washes worth of liquid to go directly in the drum of your washing machine. That same 40 grams can be soaked a further 2 times - the 2nd soaking using all the water, the 3rd for a lightly soiled wash.
What amazing value is that - 40 grams providing 4 washes! A kilo bag lasts a very long time, and is good for the planet.
The packaging of course is upcycled cotton bags, giving abandoned textiles a 2nd use, and when you have finished using the bag for as many things as you can think of it can be composted at home.

Available direct from the New Forest Aquaponics website, not only do you get detailed instructions but the product assessment report which shows the positive and negative CO2 and plastic impacts from the manufacture of the washers.

Every year Lucie personally grows 30 new horse chestnut trees , to make sure future generations can use them and will care for them in the long term., eventually growing a forest of horse chestnut trees.
we would love everyone to be making their own, but if you cant please think about supporting our community and the work we are doing in the waterside and wider New Forest
Find them on https://newforestaquaponics.com/rengerative-shopping-support/#!/Washkers-conkers-for-washing-your-clothes/p/421141597/category=154863771
11:50, 05 Oct 2023 by Lucie Mann
Tags:
11:22, 21 Sep 2023 by Lucie Mann
Tags:
It's October, time for conkers !!
My favourite time of year.
2022 looks like it is going to be a good year for conkers as well as other tree seed collecting.
It feels like I am reconnecting with old friends as I travel around the New Forest visiting the horse chestnut trees I collect conkers from.
Asking them how they have been over the last year?
How did they cope through the summer, was it good for them?
Are they ready for winter?
Is there anything they need?
The last question is always answered with please ask the rest of the humans to stop killing those of us who share this home with them.
If you have never been to talk to the trees I urge you to go, have the conversation, and then check in with yourself, what part you can play in halting the destruction. What is your positive action going to be?
Your action could be to swap even just some of your washing powder or liquid to one that not only does no harm, but actually puts more back into our biosphere.
October is the month to collect conkers, to give them a wash if they are dirty, and then chop them up, smaller the better. Then it is time to dry them so you can store them all year. For a family you will need to do around 5 kilos of fresh conkers. How much will last you till next October is down to how many washes you do.
I will post the link to where to find my instructions on how to make the liquid from them to add to your washing machine in the comments.
If you for any reason are not able to collect and dry your own conkers you can support our regenerative work by purchasing some of our washkers.
https://newforestaquaponics.com/rengerative-shopping-support/#!/Washkers-conkers-for-washing-your-clothes/p/421141597/category=154863771
What calls me to do this every year? I certainly started because we had no income or money and needed to be able to reduce our costs to the absolute minimum if we were going to keep our house.
I also wanted to live in a way that connected me as much as possible to our natural world, to be as green and as eco friendly as I could be. It seemed as though you needed money to do that, it was out of my reach.
Now I know that if we look at the beautiful resources we are gifted by our home ( biosphere) there are many changes we can make that can save us money, save us from harming our world and help us put more back than we take.
So every year we will collect enough conkers for ourselves, and enough for those who can't collect conkers but wish to use washkers. We will always make sure we never take more than ⅓ from a tree, we will thank the tree, and continue to commit to growing a minimum of 30 trees a year.
First conkers of 2022 collected 1st October.
11:09, 01 Oct 2022 by Lucie Mann
Tags:
Archive
Use the calendar or list of months to view entries made on those dates.
| S | M | T | W | T | F | S |
| --- | --- | --- | --- | --- | --- | --- |
| | | | | | 1 | 2 |
| 3 | 4 | 5 | 6 | 7 | 8 | 9 |
| 10 | 11 | 12 | 13 | 14 | 15 | 16 |
| 17 | 18 | 19 | 20 | 21 | 22 | 23 |
| 24 | 25 | 26 | 27 | 28 | 29 | 30 |
| 31 | | | | | | |